I hope you're having fun entering these daily giveaways! I know we're having fun sharing them with you!
What have you been inspired to do this year that will lead to a greener, cleaner and healthier you?
Today we have another awesome gift up for grabs! Andrea over at
A Modern Hippie
is here today giving away some really nice Lemon Peppermint Cleaning Scrub! I think this stuff looks amazing and am kind of jealous of the person who will win it! :)
As you can see, this cleaning scrub can be used on almost anything from your sink, to the tub to counters and more...I'm sure the sky is the limit! And how great will your home smell?
If you haven't "met" Andrea yet, you must get over to her
blog
and get to know her. She has a very similar view on all things crunchy that I do and I really enjoy her perspective! Please stop by and say hello and thank her for this great giveaway!
And if you haven't entered the first two days of this fun fun giveaway, here's your chance! And don't forget to spread the word! :)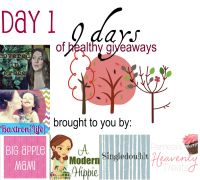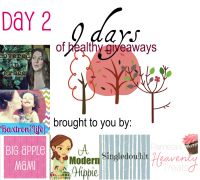 Happy Entering!
Til' next time,