Today (Saturday) is Pregnancy & Infant Loss Remembrance Day. Tonight at 7 pm women from all over the world will light a candle in remembrance of their loss and keep it lite for 1 hour.
As most of you probably know, we have experienced at least 2 miscarriages in the last year. Read about our experience
here
. I have been to a naturopathic doctor here in Alabama and she is in the process of running tests to determine what is causing me to miscarry. We already did a hormone test and I got the results in the mail a couple of weeks ago. Even with my VERY limited medical knowledge it appears I do have some hormone imbalances. I have a follow-up appointment with her in 2 weeks to review the results.
I think of my miscarriages on a daily basis, and I probably always will. Some days are still rough and I find myself getting angry, sad, frustrated, jealous, and many other emotions. It is just amazing something so tiny can leave a big hole in my heart!
Random things seem to spark my emotions. I was in Target last week waiting in line at Starbucks. I looked over at a family with two girls who were enjoying their drinks. The mom was NOT happy and from the look on her face she was very annoyed with her girls. Her body language was definitely saying, "I do not want to be here!" When I see things like this it just makes me angry. The thought I always have go through my mind is "they need to be thankful they have kids and enjoy every minute they have with them." Don't get me wrong, I know kids can be frustrating and exhausting at times. But when a 30 something girl like me cant seem to have kids, she does not want to see parents upset and annoyed by their kids they have been blessed with.
There are several things I have stumbled upon in the last few weeks that relate to infant loss & miscarriage, so I wanted to share them with you.
Laura over at
Splendor
shared her story of
Sweet Mementos
she received both times she lost her babies. See her story and learn about Threads of Love
here
. She is starting Project Hope
"to reach out to and minister to other moms in the moments of their greatest loss"
which is a collaboration with Threads of Love. She is taking donations of various gifts and in return advertising shops/blogs on her site for free. For more details click
here
and
here
.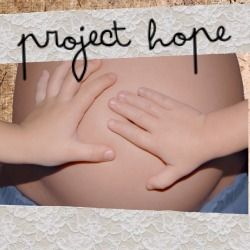 Earth Mama Angel Baby Organics
is a store filled with "
Gifts From Earth for Your Gift from Heaven
." Check out the website for gifts and resources. They have a
Healing Heart Comfort Kit
that is great for moms that have experienced loss.
I am a strong believer that everything we do has an impact on our body & health. If we do not take care of ourselves there is an increase in sickness, emotional issues, weight issues, fatigue, sleep problems and the list goes on and on! I can often be heard saying "you are what you eat" and lots of times I say it in a joking manor but I truly believe it. If we eat an unhealthy diet we are going to feel unhealthy in every area of life. God created our bodies and we should take care of them!
Kelly the Kitchen Kop
, one of first blogs I started following, is having a giveaway for Kristen's
Beautiful Babies e-course
. I'm crossing my fingers I win this giveaway! We already exercise regularly and eat a whole food diet 95% of the time, but I there are so many more things that I can learn to help my body be as healthy as possible. For more information on the e-course and the giveaway, check it out
here
. The giveaway closes Monday, so hurry on over to enter for a chance to win!
Thanks for listening! Have a wonderful weekend.
Til' next time ya'll,